Best
Bitcoin Cash

Wallets

Users interact with the Bitcoin Cash network using a wallet. There are a lot of wallet options to choose from and a lot of factors to compare. Because of this finding a wallet that fits your needs can be a difficult task.
Our goal is to help you find the ideal wallet for you!
Types of wallets
Wallets are programs that manage your private keys which are used to acces your cryptocurrency. There are different types of wallets each with their own trade-offs. Generally wallets are divided into two broad categories. The first category includes the types used for long term offline storage, also called 'cold storage'. This category includes paper wallets & hardware wallets, and considered more secure because it is not susceptible to malware (keyloggers, screen captures, etc.). The second category, called 'hot wallets', includes all the wallets that are online such as mobile wallets, desktop wallets, web wallets etc. Hot wallets are convenient for day to day use in contrast to cold storage which is more security focused.

A crucial part of a wallet is that the user has full control of his own keys and noone else, that's why they're often called non-custodial or self-custodial wallets. There's a saying 'not your keys, not your coins', which boils it down to its essence. There are also programs where you don't control your own keys. These programs are essentially crypto banks where a trusted party manages your money. Confusingly they are sometimes called custodial "wallets". This website focuses only on noncustodial wallets.

On our overview page we list Bitcoin Cash wallets by different categories (mobile, desktop, hardware, web & browser) with filters for specific features! Below we highlight one great mobile and one great desktop wallet as quick and easy alternative to comparing many options.
Featured wallets: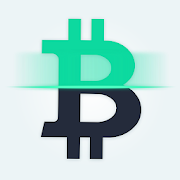 Bitcoin.com Wallet
The easiest to use mobile wallet
The Bitcoin.com wallet is probably the most used Bitcoin Cash mobile wallet with over 5 million downloads. The wallet is very popular in the BCH community because of its laserfocus on ease of use. The user interface is extremely polished as can be seen on the image (you can see both BCH and BTC are supported). Recently the app has seen great speed improvements which make it even more convenient for day to day purchases. The focus on usage is clear from the shop section which features popular business where you can use BCH as well as a map where you can find merchants in your local area who accept Bitcoin Cash.

The wallet is also popular because of its features: it supports tokens, sweeping paper wallets, requesting a specific amount, multisig and scanning (BIP70 type) payment requests from merchants. The wallet has a bunch of settings you can tinker with, some of which allow you to customize the opening screen of the wallet a bit by choosing colors and the ability to hide certain sections like recent transactions.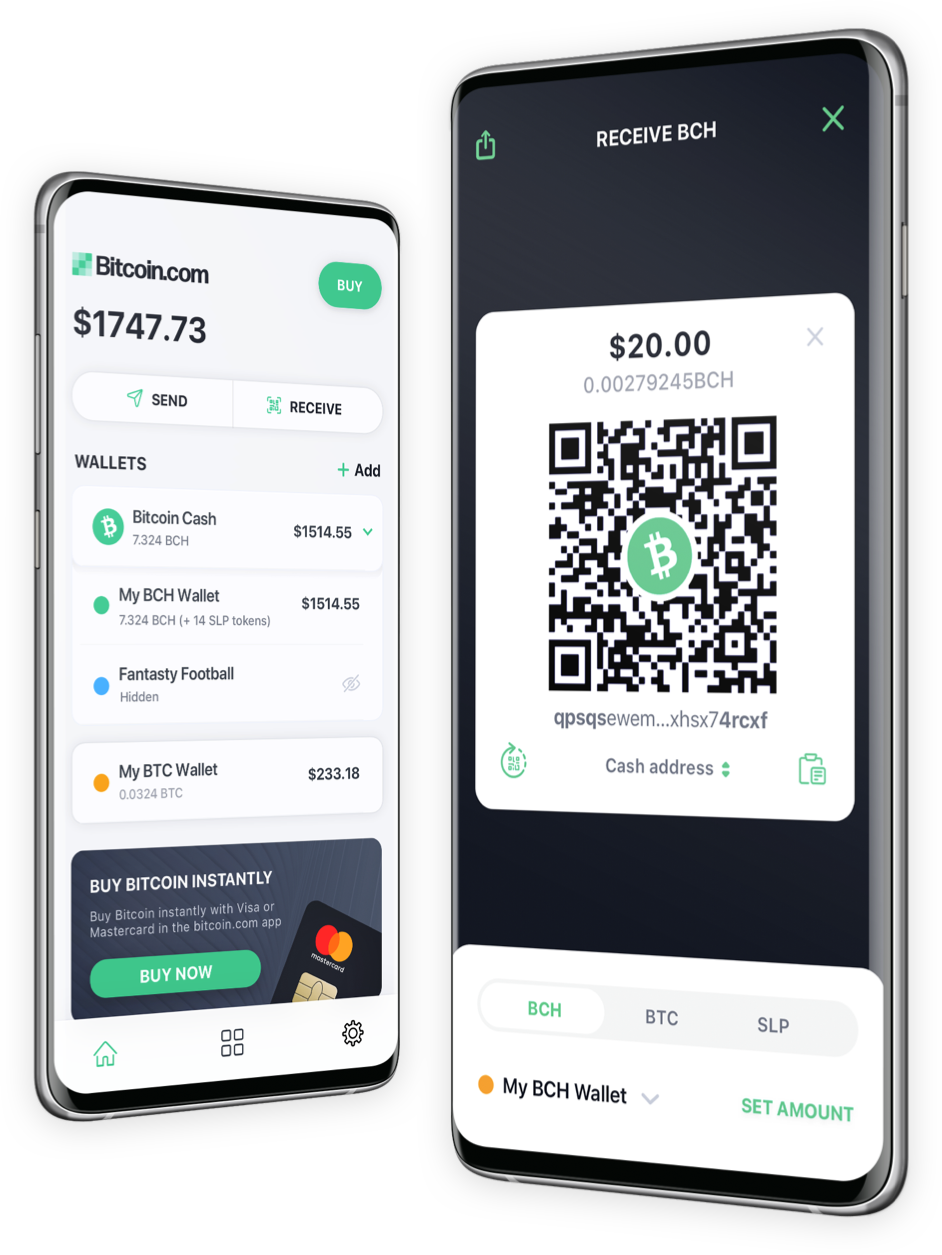 Electron Cash
The swiss-army knife of desktop wallets
The swiss-army knife of desktop wallets
The Electron Cash wallet is without a doubt the most popular Bitcoin Cash desktop wallet. While the user interface can look a bit outdated or not for your average user, the wallet is actually very easy to use. The wallet has a great reputation in the community because it has a lot of powerful features and it has been a very reliable wallet with active development since the split in 2017.

The wallet is known as the swiss army knife of BCH wallets because of its wide set of features. The wallet supports sweeping paper wallets, requesting a specific amount, scanning (BIP70 type) payment requests from merchants, cashaccounts, address conversion, tokens, cointext, multisig, UTXO management, cashfusion and more! The wallet also supports 3rd party plugins and a few good ones for privacy enhancements have already been made. All these privacy options make it the go to desktop wallet for the privacy-minded Bitcoin Cash user. Under the hood, the electron cash wallet does SPV style verification which is another selling point for the crypto enthusiasts. Electron Cash also has a mobile wallet for both android and IOS but they are not on par with the capabilities of the desktop wallet currently.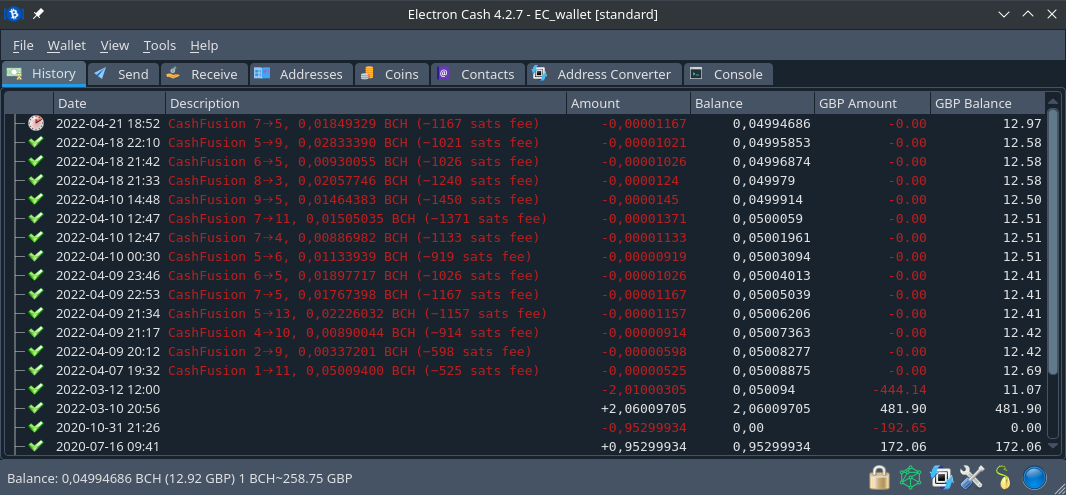 About Bitcoin Cash
Bitcoin Cash is one of the most popular cryptocurrencies. It is the branch of bitcoin that resulted from 'the great scaling debate' which got resolved in august 2017 by a split of the bitcoin community into two separate networks. What unites the people involved in Bitcoin Cash is that they agree on the current set of rules for the network and on the roadmap made by the different development teams. This roadmap includes (but is not limited to) on chain scaling to facilitate payments on large scale.

Bitcoin Cash aims to become p2p electronic cash for the whole world and has a vibrant ecosystem and passionate community that wants to make this goal a reality. A big selling point of BCH is that it works fast cheap and reliably today. There has been an explosion of development happening to improve on the solid bitcoin foundation. Some of the most notable development teams working on protocol development are Bitcoin ABC, Bitcoin Unlimited and BCHD. A more complete overview can be found here.